Top 10 Beijing Tourist Attractions
Are you interested in visiting China and you are discouraged because you are not sure of centers of attractions you can visit? If this reflects you thoughts and experience, congratulate yourself because your desire of getting an informative tour guide to top and most visited place of attractions will be fulfilled.
Where is Beijing? Beijing is one of the largest cities in China. In fact, it is the second largest city after Shanghai. It is the heart of China and a place where every traveller who want to maximise the opportunity to the developed city of China. Also, Beijing has been the top city of Chinese political, economic and cultural centres for over 800 years from the Yuan Dynasty.
Here are some of the top 10 Beijing Tourist Attractions that are always a tourist delight any day.
1. Tiananmen Square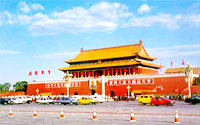 This is one of the top attraction sites in China and it is located in the heart of Beijing. It is the largest square not only in China but in the whole world, a site for massive parades and rallies, which make it a must see place for Beijing travellers. Tiananmen Square was the place where Chairman Mao proclaimed the establishment of the People's Republic of China.
The features that surround the Tiananmen Square includes; the Great Hall of the People on its west, Monument to the People's Heroes and Chairman Mao's Mausoleum on the south. While on the north and east are Gate of Heaven Peace and the National Museum of China respectively.
The open time is between the hour of 09:00 and 16:30 and the ticket Fee is RMB 20.
2. Temple of Heaven.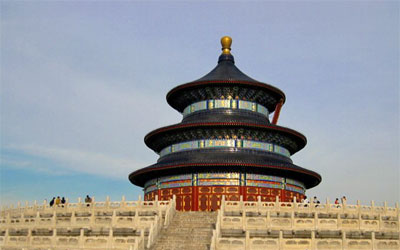 It covers an area of 273 hectares, and located in the southern part of Beijing and it has been a holy place for the people of China. Temple of heaven is a place of sacrifice for the Ming and Qing emperors, which is also the largest one in Beijing among several royal altars to Heaven, Earth, the Sun, the Moon and other deities or symbolic forces of Nature. If a tourist visit the place, there will be people going and coming to entertain themselves and the traveller can join them if he so wish.
3. Summer Palace.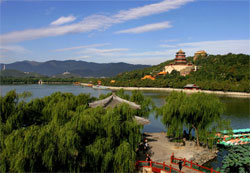 The Summer Palace in northwest suburban Beijing is 290 acres park and is the largest and most complete imperial garden existing in China today. It is like a park which is also the largest royal garden in China. It is sometimes ago a summer retreat for emperors, now serves as a retreat for tourist to relax or walk around.
The Summer Palace is greatly design with artistic architecture and displays the essence of Chinese garden arts, with much of it is covered by Kunming Lake.
4. Ming Tombs

Ming Tombs is an amazing site because it's an eye opener, near the great wall and outside Beijing being the features which make it amazing. Other great attractive features are the two main types, Dingling and Changling Tombs. Changling is the first tomb to be built while Dingling has been excavated so thoroughly that one has to get into the burial chamber itself.
Point of caution is the steeply nature of the tomb in climbing down which might be a challenge for people with high blood pressure and heart problem.
5. Great Wall.


Another place of attraction in Beijing is the Great Wall. It is about 600 kilometres in its north part and has eight sections including Mutianyu, Gubeikou, Simatai, Huanghuacheng, Jinshanling, Badaling, Juyongguan, and Jiankou. When climbing Great wall, I recommend that you wear a very strong foot wear and a sun glass and water be prepared for in summer.
6. Hutongs.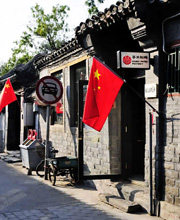 This is where you can find the ancient transportation tools now that are still preserved for tourists which is the main traffic tool when visiting hutongs- Beijing unique old city lanes.
The points of attraction are the courtyard neighbourhoods, Prince Gong's mansion, and the Drum Tower. To find most interesting in the tour of the hutong is, walking through 'Pipe Tobacco Alley' near Bell Tower. You will definitely enjoy your Beijing tour here as the other end of pipe Tobacco Alley has some beautiful cafes.
7. Beijing Capital Museum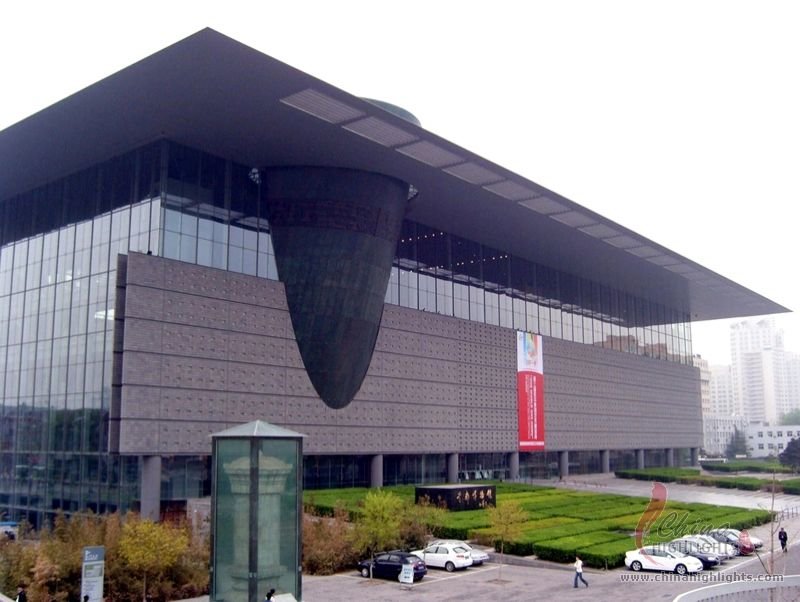 There are many museums in Beijing but you must not leave Beijing without visiting this one. In fact, consider your journey to China incomplete if you didn't visit Beijing Capital Museum.
It located on Fuxingmenwai Dajie, the western part of Beijing's Chang'an Jie, a five storey building and it can be open thirteen different exihibition at the same time.
Open Time is 09:00-16:30 while Black out date is Monday
8. Forbidden City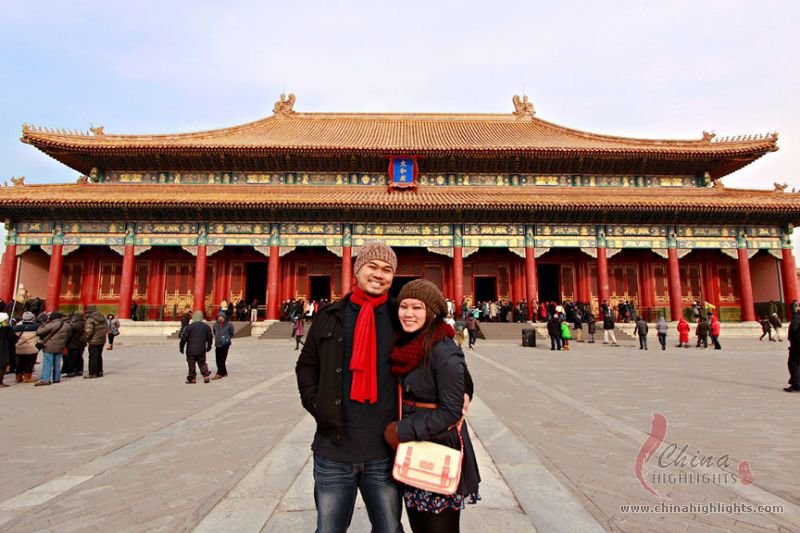 There is no any better place to start your Beijing tour than this place. It is one of the ancient places which has been beautified when it was rebuilt, consisting of over 9,000 rooms and spread over 250 acres. You will enjoy your tour around the Forbidden City when you have a guide explaining the story behind the site. I recommend you wear footwear you are comfortable with because you will walk a lot. If you visit in the evening you will behold its beauty when lights from all directions illuminates Meridian Gate, the Gate of Divine Prowess, turret, palace wall and other main palaces.
9. Yonghe Lamasery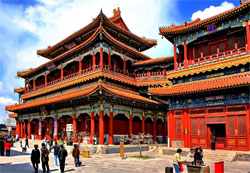 This is an elegant ancient Temple found in the northeast corner of Beijing City and comprised of five main halls and many galleries. The temple has a valuable relic: the biggest Buddha statue carved from a single tree. The statue is huge with three stories up and about nine feet across.
On arrival at the south end of Yonghe Lamasery, the visitor will enter a yard which contains a screen wall and three Paifangs (Gateways), and will observe the red walls and stone lions, symbols which show that this Lamasery was originally the dwelling of an Imperial Family member.
Admission Fee is CNY 25 and Opening Hours is 9:00 to 17:00
10. Beijing Zoo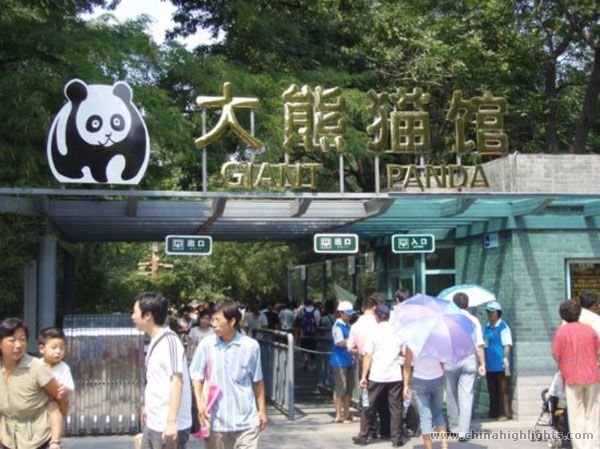 The Beijing Zoo is a one stop place in your Beijing tour. It is located in the west of Beijing Exhibition Center, with the grounds consists of cultivated flower gardens with stretches of natural scenery, that has dense groves of trees, stretches of grassland, a small stream, lotus pools and small hills dotted with pavilions and halls. There are lots of animals of over 7,000 creatures of 600 different species, but the main attraction, are the pandas, they are set separately from the other animals in a big complex called "Panda house".
Entry ticket is 15 yuan (Excluding 5 for panda site) and the opening hour is 7:30-18:00.
Are you planning for a Beijing tour and looking for Beijing Tour Package? As you can see that the many centres of attractions in Beijing cannot be enjoyed to the fullest if there is no guide. We can organise an all-inclusive Tour package that will make your visit an unforgettable experience.